This Lantern Creates Electricity Instantly From Sea Water, Lights Up For 45 Days
Engineers from South America have developed WaterLight -- a handheld device that can provide light and electricity with just two cups of saltwater. 
How does it work
The saltwater reacts with the magnesium in the WaterLight that causes a simple chemical reaction that generates electricity.  

Two cups of water give the WaterLight enough juice to be powered for around 45 days, based on the kind of usage its users put it through, according to Pipe Ruiz, an executive creative director for Wunderman Thompson Columbia, a creative agency that collaborated with E-Dina in the creation of WaterLight. 
In the process, the salt and water get separated. So when the WaterLight is no longer able to illuminate, the water that's remaining in the light can be used for cooking.
The light is capable of running for around two to three years which can then be recycled. E-Dina has provided these lights to people in the Guajira Peninsula, a coastal desert at the northernmost tip of South America. The region suffers from poverty and regions don't really have access to electricity. 
Moreover, these lights are also capable of charging a phone, albeit really slowly, and also able to power a small radio.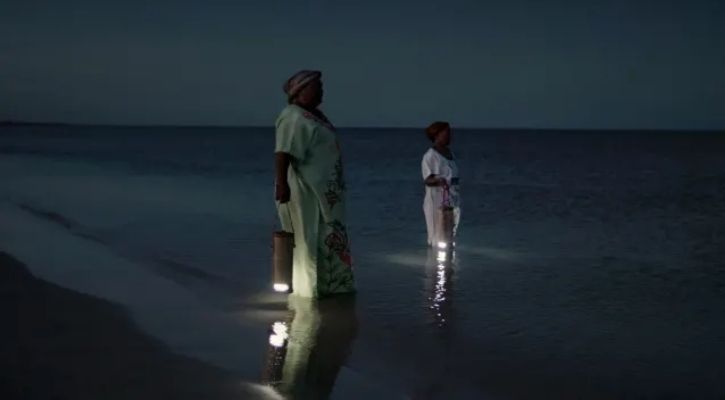 Even though each light is expensive to make -- around $60 to $100 each (whereas solar is far cheaper), the technology is more reliable and charges up the lights instantly, something solar power is unable to do.
E-Dina plans on distributing these lights to other poor coastal regions around the world through nonprofits and government organizations
.  
Monit Khanna, May 2021